How to join the Earn Program
The earn program allows users to generate an affiliate link that they can share. The affiliate will earn 10% back from orders made by new customers who sign up with their link, as well as giving the new customer a 10% discount at checkout.
Here is how you can activate your affiliate account and start earning.
1. Navigate to the Earn page
Logged into your account, click the "Earn" button in the top right of the page

2. Activate your Affiliate Account
Click the "Activate Affiliate Account" button in the middle of the page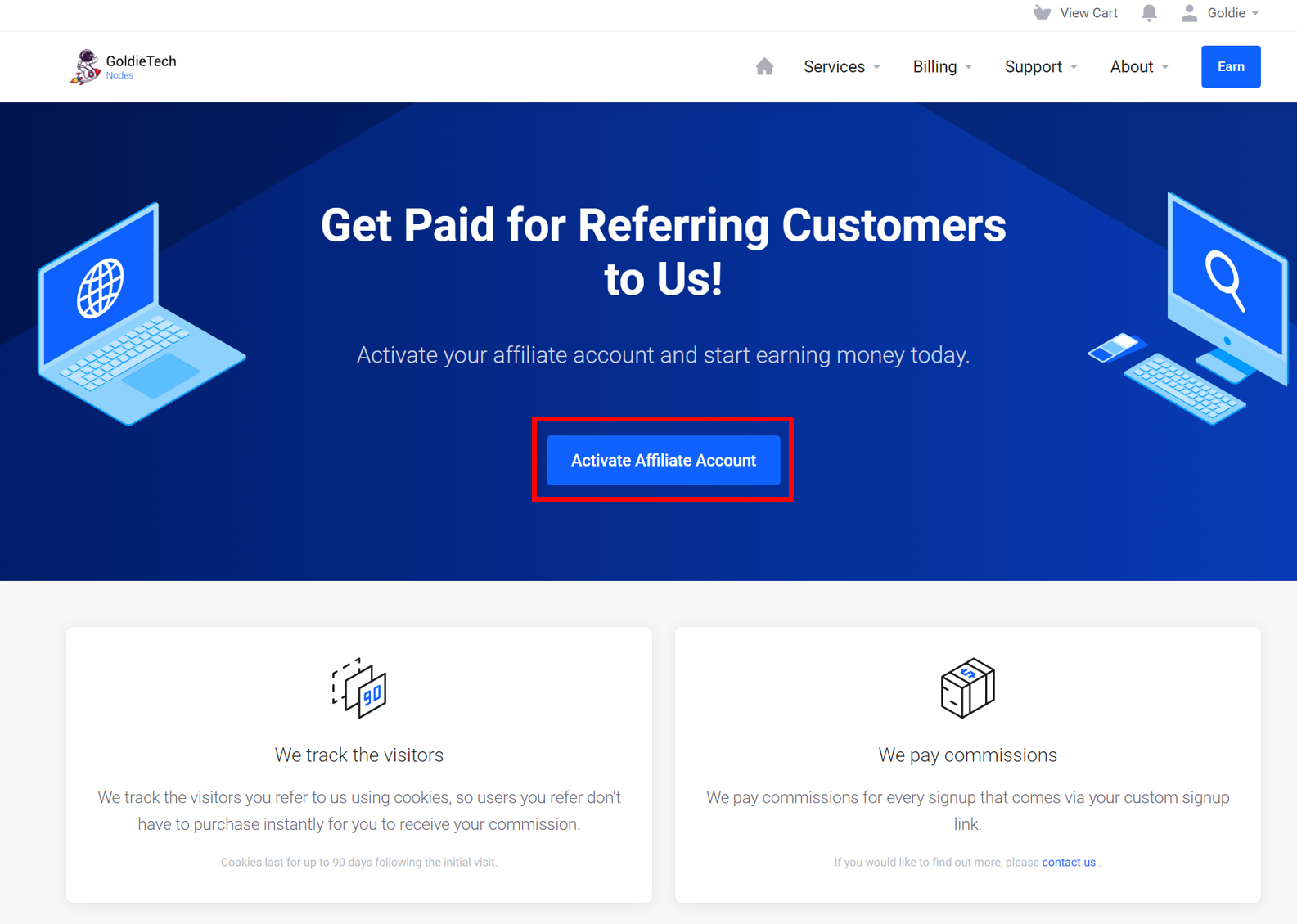 3. Share your unique affiliate link
A unique affiliate link will be generated and displayed in the centre of the screen. Share this link to start earning commission on new account orders
Some info about this page:
The total amount you have earnt so far from referrals
Pending balance not yet reflected in your balance
Total balance withdrawn for credit
The minimum balance you must earn before you can withdraw for site credit ($15 USD)
Total number of unique visits using your link
Total number of new account orders using your link
Percentage of people who make a new order after using your link
Your Unique Referral link
A list of all your referrals so far